Essential everyday nutrition in a variety of wet and dry recipe options. Crafted with premium protein, plus vegetables for fiber, our recipes support full-body health and are easy to digest. Every bowlful is packed with mouthwatering flavor!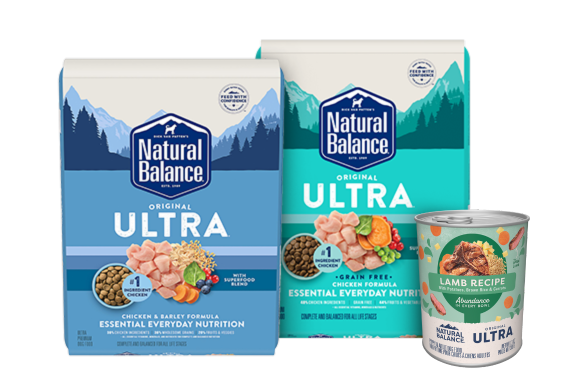 ---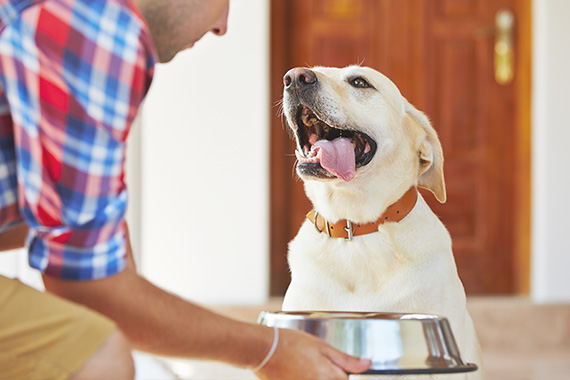 SUPPORT YOUR DOG'S WELL-BEING
Original Ultra™ formulas take a holistic approach to your dog's well-being. From helping to strengthen their immune system with proteins to helping support their brain development with key nutrients.
Rich in Omega-6 and Omega-3, to help support healthy skin and a glossy coat
Multiple fiber sources to help maintain healthy digestion
Superfood Blend + guaranteed levels of antioxidant vitamins & minerals to help maintain a healthy immune system
View Recipes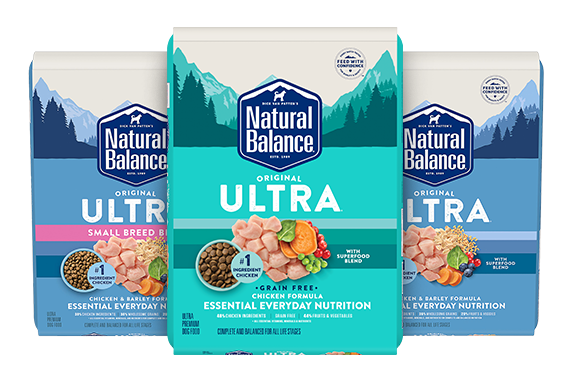 DRY
Essential everyday nutrition for your dog's well-being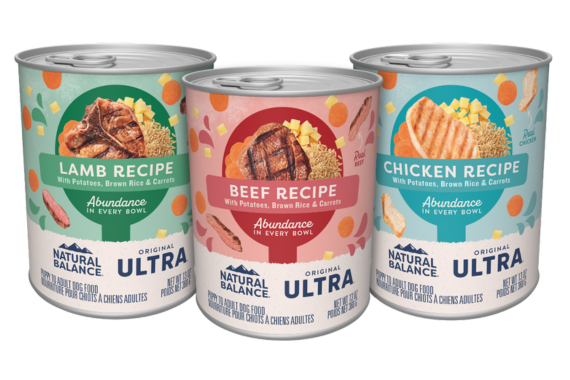 WET
Mouth-watering recipes with everyday nutrition and healthy benefits
GREAT FOR ALL LIFE STAGES: ORGINAL ULTRA™ CHICKEN & BARLEY
Our Original Ultra™ Chicken & Barley Recipe Dry Dog Food provides complete and balanced nutrition. Crafted with chicken protein as the first ingredient, plus a blend of barley, oat groats, flaxseed, brown rice, carrots, spinach, and blueberries. A healthy recipe packed with mouthwatering flavor!
Buy Now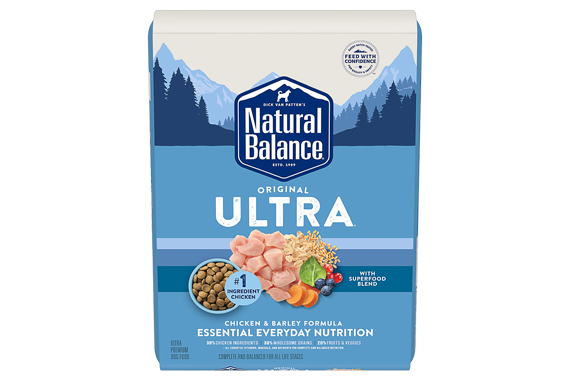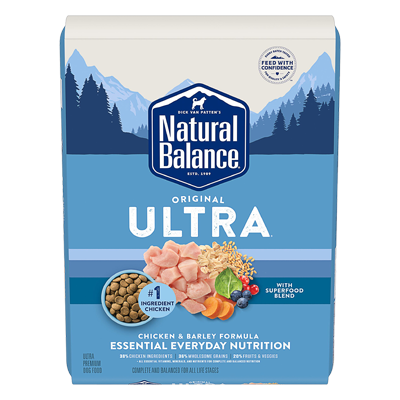 The Best Dog Food!
"My dogs have been on Natural balance for years now. They've stayed very healthy and their fur is so soft like a puppy. I would definitely recommend for anyone looking for a really great dog food."
By Two Dogs and One Man on 2020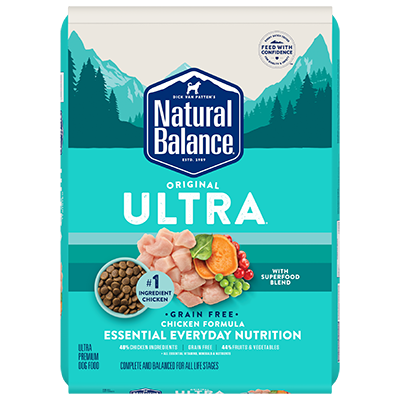 Loved since a pup!
"My 14-year-old poodle mix has eaten it his whole life and loves it."
By Turtlefan2 on 2020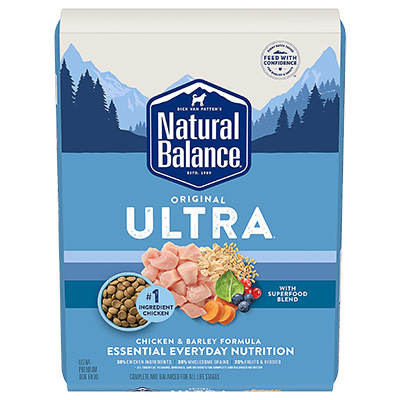 Original Ultra™
Original Ultra™ All Life Stages Chicken & Barley Recipe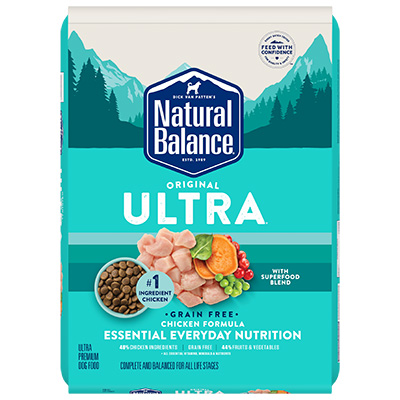 Original Ultra™
Original Ultra™ Grain Free Chicken Recipe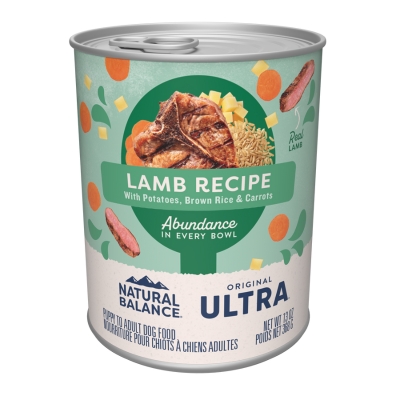 Original Ultra™
Original Ultra™ Lamb Recipe Paté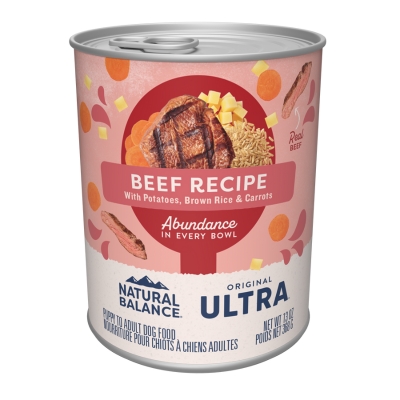 Original Ultra™
Original Ultra™ Beef Recipe Paté