Every Limited Ingredient recipe we make is designed to nourish your dog's health and happiness at every life stage. Our simple recipes are purposefully crafted for all dogs—with or without food sensitivities.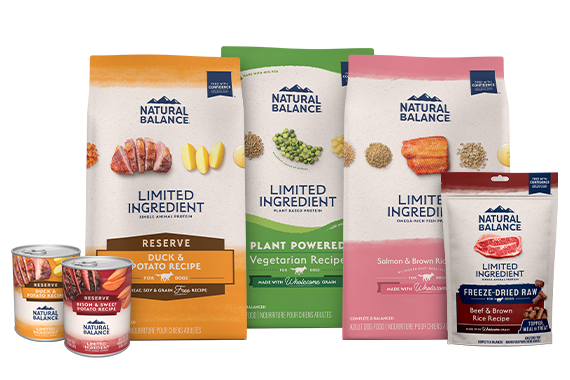 ---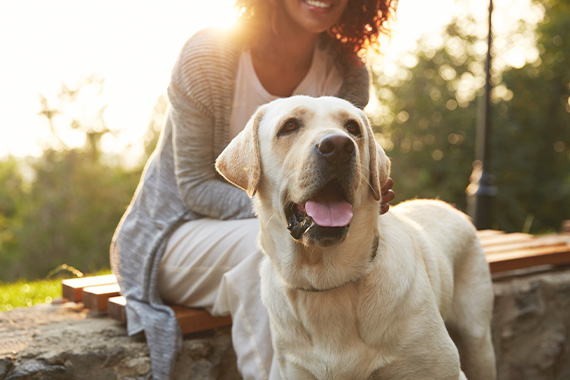 EVERYDAY FEEDING MADE EASY
Each Limited Ingredient® recipe features single-source animal proteins like bison or duck, omega-rich salmon, plant-based proteins, and carefully selected carbohydrates – when it comes to ingredients, we refuse to settle. No matter what your dog prefers, we have a tasty recipe they'll love.
Unmatched variety of wet and dry recipes
Support for skin, coat & digestive health
Balanced nutrition with no added fillers
View Recipes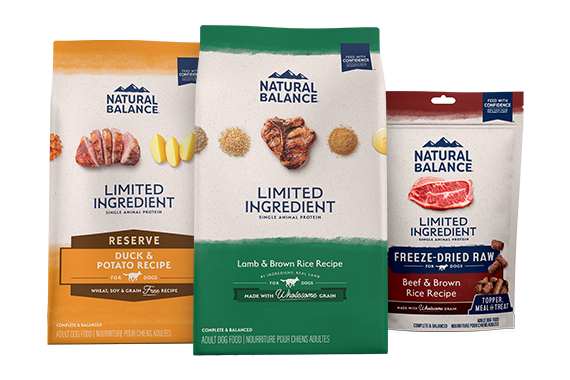 DRY
Simply crafted with a limited selection of premium animal proteins, vegetables & carbohydrates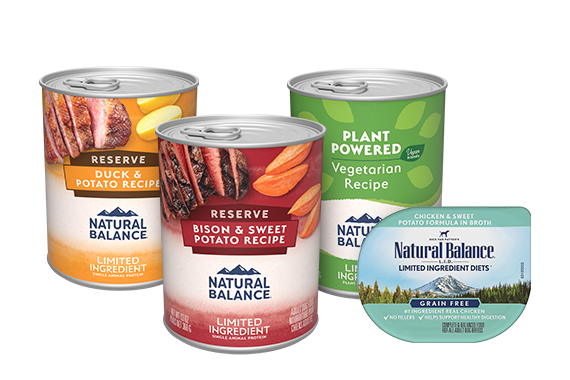 WET
Irresistible meal or topper for kibble
PERFECT AS TREAT, TOPPER, OR MEAL
Shake things up with our new freeze-dried raw nibs! Made with a single animal protein source, these recipes feature bold flavors and textures dogs just can't seem to get enough of.
Buy Now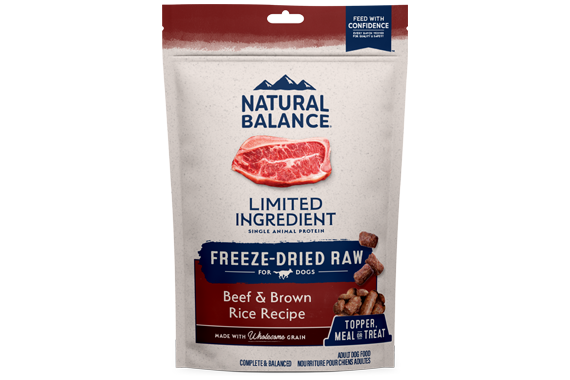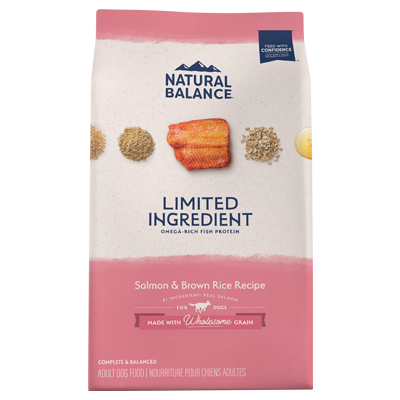 Moose Loves Limited Ingredient!
"I love Natural Balance dog food! Every day I eat my favorite limited ingredient kibble and mom knows there's great ingredients in every meal."
By Moose the Dog & mom Cassandra on 2022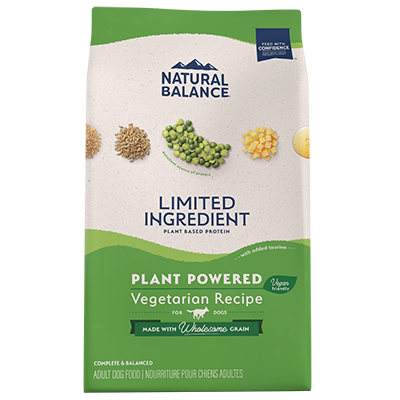 Healthy & Tasty!
"My dogs absolutely love this food; it has natural ingredients and is an overall healthy diet for my babies."
By Sarah on 2021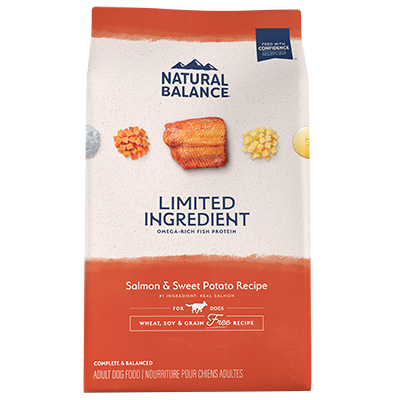 Limited Ingredient
Limited Ingredient Grain Free Salmon & Sweet Potato Recipe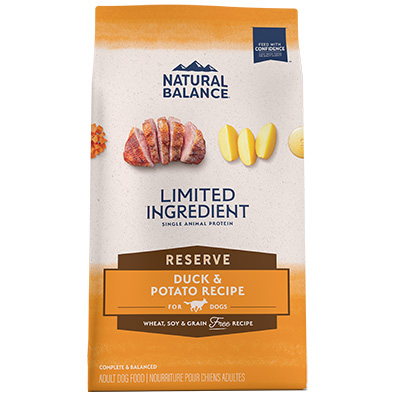 Limited Ingredient
Limited Ingredient Grain Free Duck & Potato Recipe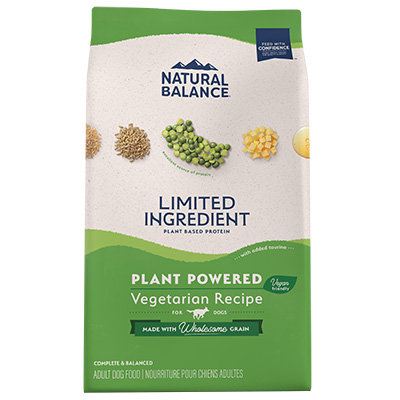 Limited Ingredient
Limited Ingredient Vegetarian Recipe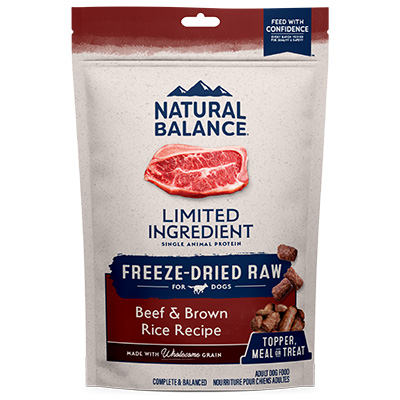 Limited Ingredient
Limited Ingredient Freeze-Dried Beef & Brown Rice Recipe