Essential everyday nutrition in a variety of wet and dry recipe options. Crafted with premium protein our recipes support full-body health and are easy to digest. Every bowlful is packed with mouthwatering flavor!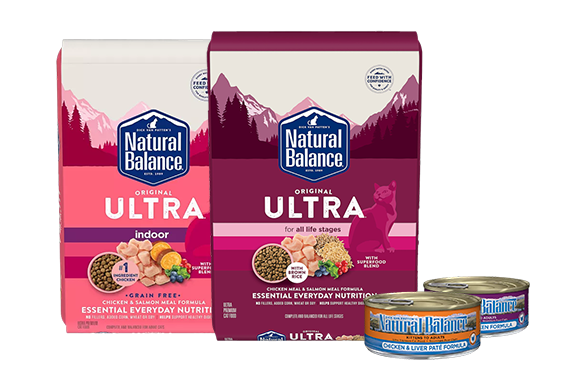 ---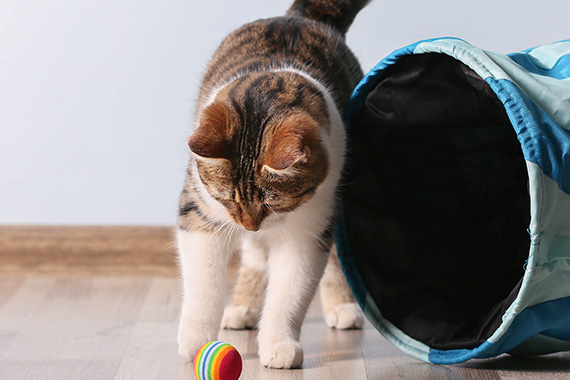 SUPPORT YOUR CAT'S WELL-BEING
Original Ultra® formulas take a holistic approach to your cat's well-being. From helping to strengthen their immune system with proteins to helping support their brain development with key nutrients.
Rich in vegetable Omega-6 and Omega-3, to help support healthy skin and a glossy coat
Multiple fiber sources to help maintain healthy digestion
Superfood Blend + guaranteed levels of antioxidant vitamins & minerals to help maintain a healthy immune system
View Recipes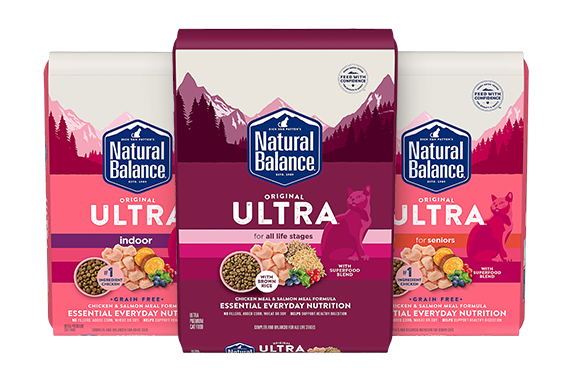 DRY
Essential everyday nutrition for your cat's well-being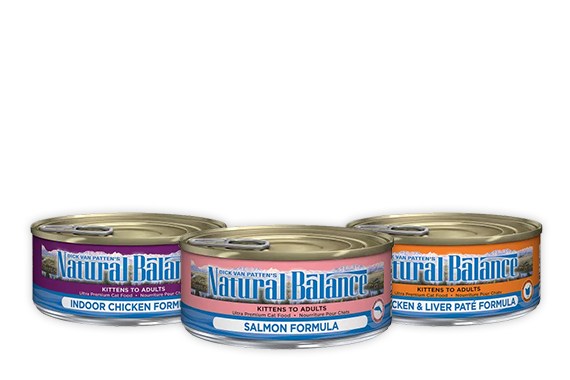 WET
Everyday nutrition with healthy benefits
GREAT FOR ALL LIFE STAGES: ORIGINAL ULTRA™ GRAIN FREE CHICKEN & SALMON
Original Ultra® Grain Free Chicken & Salmon Meal Formula Cat Food nourishes your cat's complete well-being by taking an entire body approach. Formulated for all breeds and life stages, from growing kittens to ever-energetic adult cats, this diet offers an optimal balance of premium proteins and key nutrients. High-quality ingredients such as chicken protein also make this meal so delicious that your cat will meow for more!
Buy Now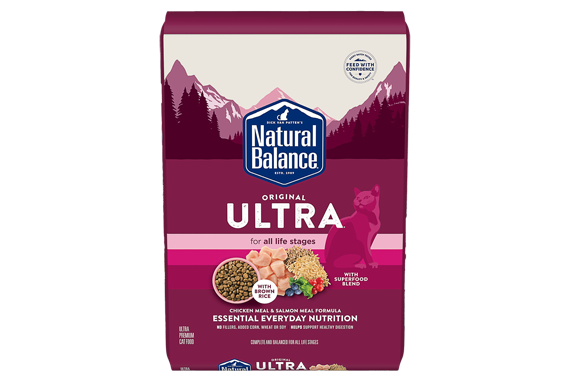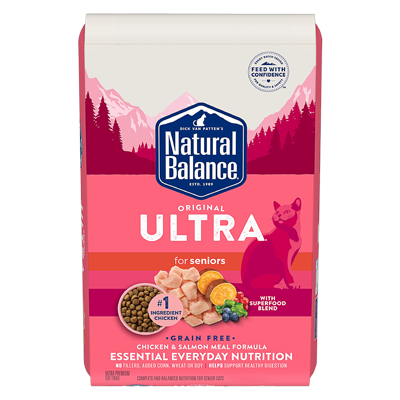 Loving Natural Balance for 15 Years!
"Natural balance seems to understand cat nutrition better than the other brands. Have been using this food for 15 years and my cats are all super healthy."
By Rebasmom on 2021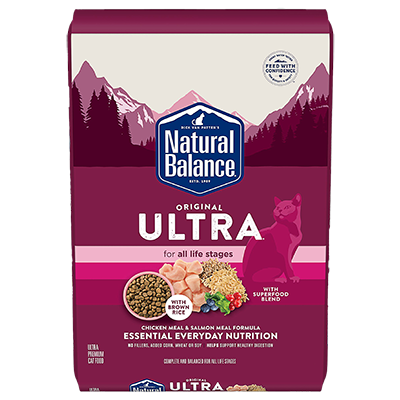 Kitties Living their Best Life!
"We love Natural Balance! We've had kitties live to 16 and 17 years old on it; currently have an 18+ year old kitty who's eaten Natural Balance his entire life."
By Karen on 2020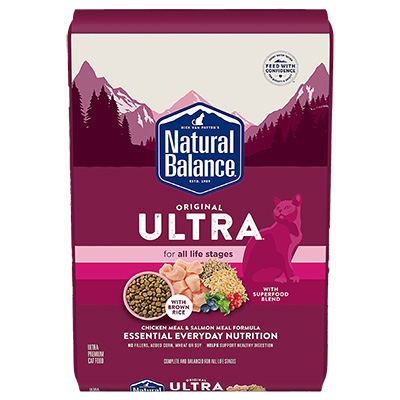 Original Ultra™
Original Ultra™ Chicken Meal & Salmon Meal Recipe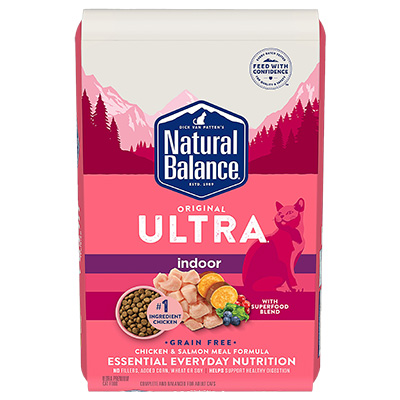 Original Ultra™
Original Ultra™ Indoor Chicken Meal & Salmon Recipe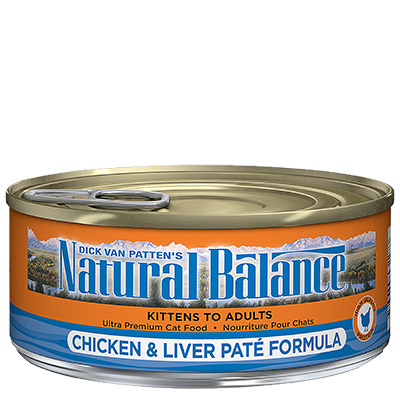 Original Ultra™
Original Ultra™ Chicken & Liver Recipe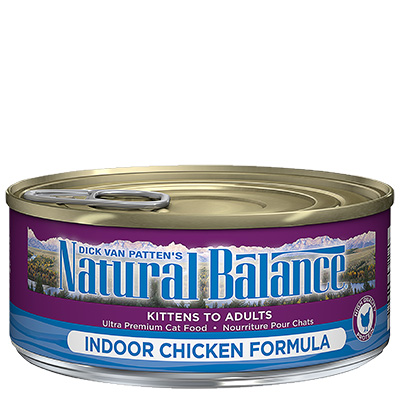 Original Ultra™
Original Ultra™ Indoor Chicken Recipe